Events
Saturday, March 14 2015
Spring has sprung! See the latest trends from all of your favorite stores at 1pm in center court!
Saturday, March 21st, 11am-4pm
Please join us Center Court for our Family Expo 11-4pm Goody Bags for the first 200 guests. Lots of interesting vendors, the "Most Beautiful Kid" contest and The Easter Bunny arrives.
Mark your calendar! You aren't going to want to miss this awesome event!
southhillmall.com for dates & times
The Easter Bunny is back! Make some memories with Easter Bunny Photos!
The Easter Bunny will be available in Target Court from March 21st - April 4th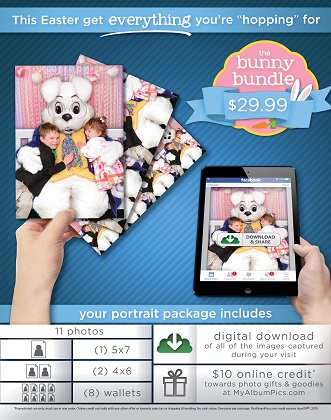 3/21/2015 10:00 AM 9:00 PM
3/22/2015 11:00 AM 6:00 PM
3/23/2015 10:00 AM 8:00 PM
3/24/2015 10:00 AM 8:00 PM
3/25/2015 10:00 AM 8:00 PM
3/26/2015 10:00 AM 8:00 PM
3/27/2015 10:00 AM 9:00 PM
3/28/2015 10:00 AM 9:00 PM
3/29/2015 11:00 AM 6:00 PM
3/30/2015 10:00 AM 8:00 PM
3/31/2015 10:00 AM 8:00 PM
4/1/2015 10:00 AM 8:00 PM
4/2/2015 10:00 AM 8:00 PM
4/3/2015 10:00 AM 9:00 PM
4/4/2015 10:00 AM 9:00 PM